Custom cupcakes for any occasion including holidays, birthdays and weddings!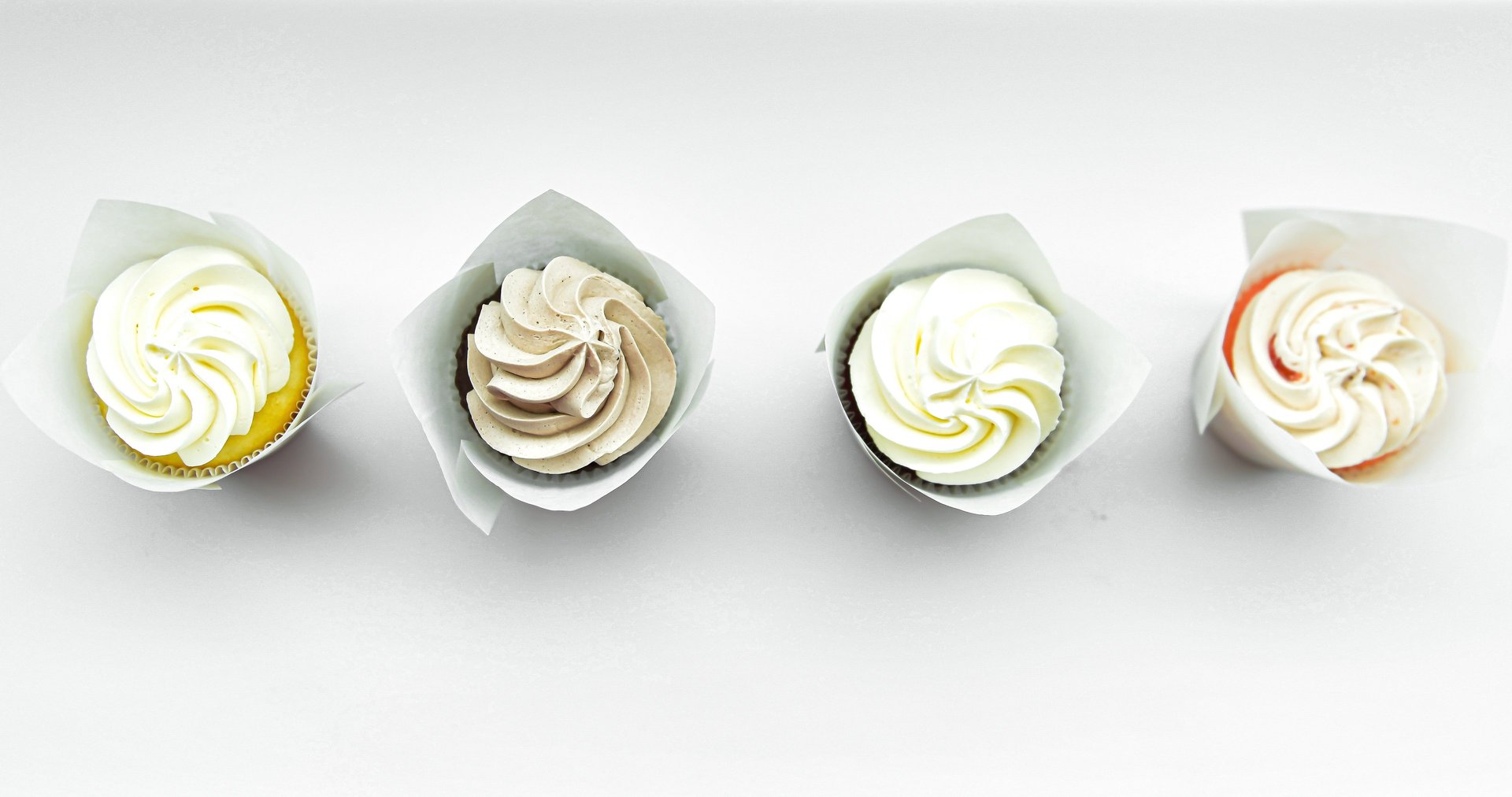 Cupcakes packaged in a beautiful box by the dozen. Perfect for sharing or not! If there is an upcoming holiday, wedding or birthday we will customize cupcakes for you. We will customize cupcake liners, box ribbons, and cupcake picks to make them suit any occasion! The option to add a card, a fun cupcake pick or birthday topper to your order is always available. Cupcakes will arrive to you chilled, but 30 minutes at room temperature will make them the perfect texture to enjoy! Remember to refrigerate leftovers.
Weekly Flavors BY THE DOZEN
Includes all four delicious flavor combinations
A full dozen of our featured flavor - Flavor changes weekly, which can include seasonal, decorative, or delicious toppings
Select two of the four weekly flavor combinations
Custom orders by the dozen
Weekly flavors include one featured flavor combination and three traditional flavor combinations
Mix and match cupcake base flavors with different flavors of icing and toppings
12 cupcakes - Select one base flavor with one flavor of icing, select one topping
12 cupcakes - Select two base flavors with two flavors of icing, select two toppings
12 cupcakes -Select four base flavors with four flavors of icing, select four toppings
Our philosophy is to be great at what we do and share the love we hold for our business and cupcakes with each and every customer we get to share our experience with.